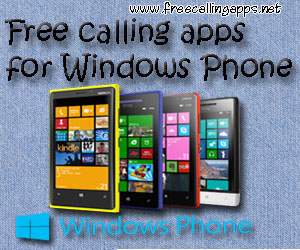 Windows Phone is the mobile operating system developed by Microsoft for smartphones. This is the  replacement  to their old  Windows Mobile and Zune. Windows Phone features are more attractive when compared to  Windows Mobile, it is mainly aimed at the consumer market rather than the enterprise market. Windows phone is  launched in October 2010.
Major companies are using  Windows Phone  as a operating system in their different models. HTC, Samsung , JSR, Karbonn, LG, Huawei, Lenovo, Longcheer,Gionee, XOLO, and ZTE signed on to create Windows Phone devices.
During the first quarter of 2014, Microsoft acquired Nokia's mobile division and renamed as Microsoft Mobile. Even though they rebranded as Microsoft Mobile , Nokia branded handsets running in Windows Phone are regularly released by Microsoft until a clear alignment was made between Nokia and Microsoft on October 2014. After that they replaced Nokia with Lumia and Lumia 535 was their first smart phone purely with Microsoft Lumia branding. Later they released varieties of Lumia devices running in Windows phone.
You can do free calling from Windows Phone devices by using  free calling apps. A good number free calling providers are released app for Windows Phone operating system. You can easily download application for Windows Phone devices from Windows app store.
The free calling apps for Windows Phone are mentioned below.

Skype is a leading application for communication and this is supports Windows phone devices. It allows you to do free text, free call, free video calls , free file transfer between Skype users etc. The Skype also allows you to make free and Cheap calls to mobile and land line.
Read more about Skype . Download Skype for Windows Phone.
Nimbuzz is a program for calling and messaging for the connected generation , the PC version of Nimbuz available.. Nimbuzz helps you to send messages, make audio and video calls, share images, audio, video files and virtual gifts from your Blackberry.
Read more about Nimbuzz. . Download Nimbuzz for Windows Phone.

LINE is a new communication another app that supports Blackberry devises, Line app allows you to make FREE voice calls and send FREE messages whenever and wherever you are, 24 hours a day from your Windows PC.
Read more about Line app. Download Line for Windows Phone.

Viber is one of the leading communication program using world wide for making video and voice free calls. Viber supports Windows Phone . Viber offers high quality phone and video free calls, send text , photo and video messages worldwide to any Viber users without any cost.
Read more about Viber Download Viber for Windows Phone

oo

Voo is a communication app that offers free video calls and voice calls, free text chat etc on cross platforms. ooVoo works on smartphones which running Windows Phone operating  system.
Read more about ooVoo Download ooVoo for Windows Phone.

ICQ messenger is a communication application that offers video chat,voice calls,single and group chat,messages etc at free of cost. You can make use these services of ICQ in your Windows Phone and other smart devices.
Read more about icq  Download icq for Windows Phone.

Wechat enhances the field of communication through its wide variety of services. Wechat allows you to connect your friends and families and you can enjoy your leisure time  with them. Wechat services includes free text SMS , free video and voice calls, share photos and  games etc.
Read more about Wechat app.     Download  Wechat  for Windows Phone.
BBM is the short form of Blackberry messenger , this is the communication app for Blackberry mobile , now available for other formats. BBM brings you together in the moment with friends and family through instant chats, voice calls, picture sharing, voice notes and more.
Read more about BBM .  Download BBM for Windows Phone.

UppTalk is a global communications app that provides  you free calls to UppTalk users and to any mobile or land line phone,  send SMS to any mobile and chat anywhere in the world for free.
Read more about UppTalk   Download UppTalk for Windows Phone.
The demand of Windows Phone  mobiles are increased in the market.  App developers are developing thousands of new apps for these  devices. We will update list time to time when new free calling apps launching for Windows Phone.